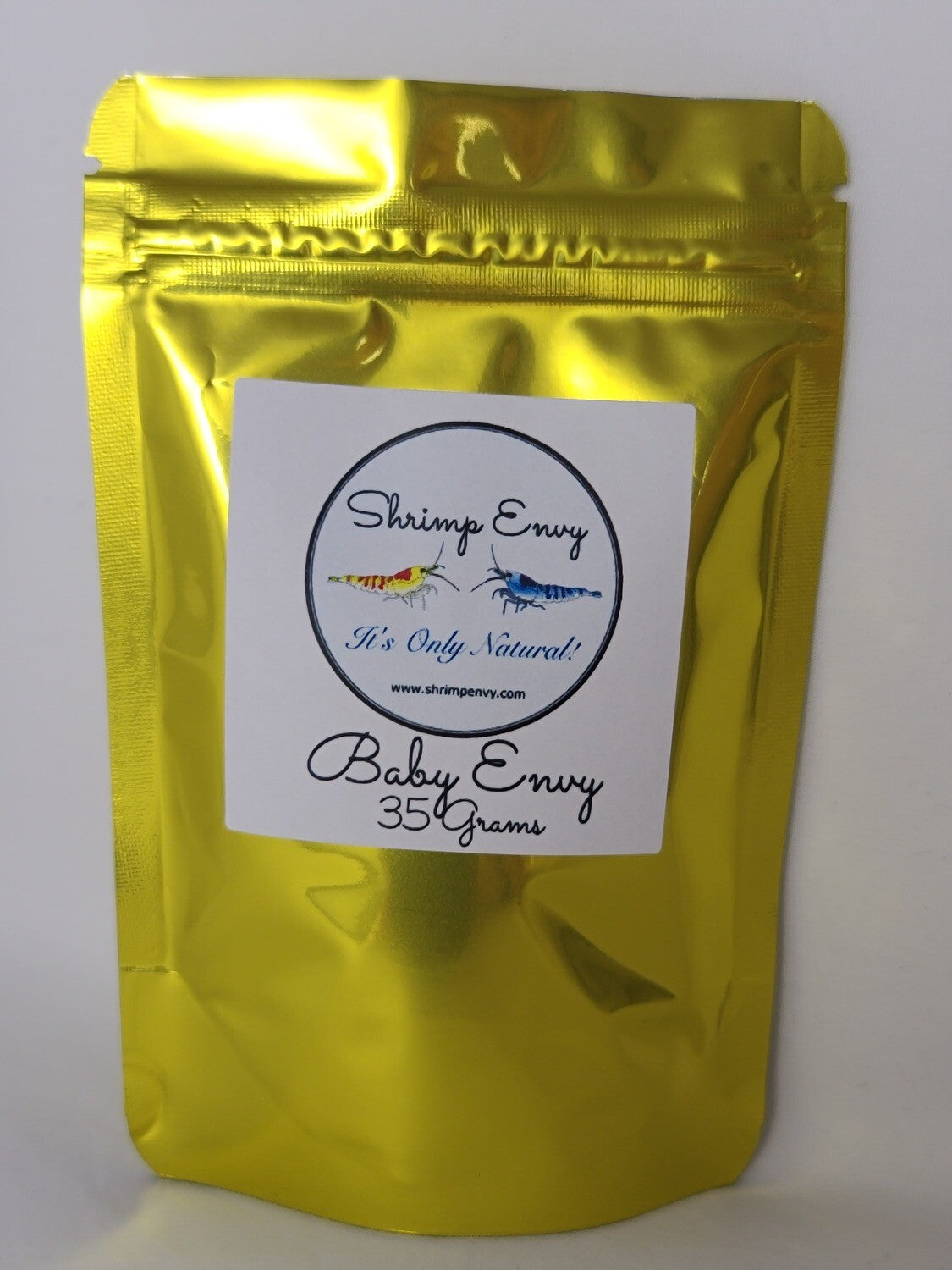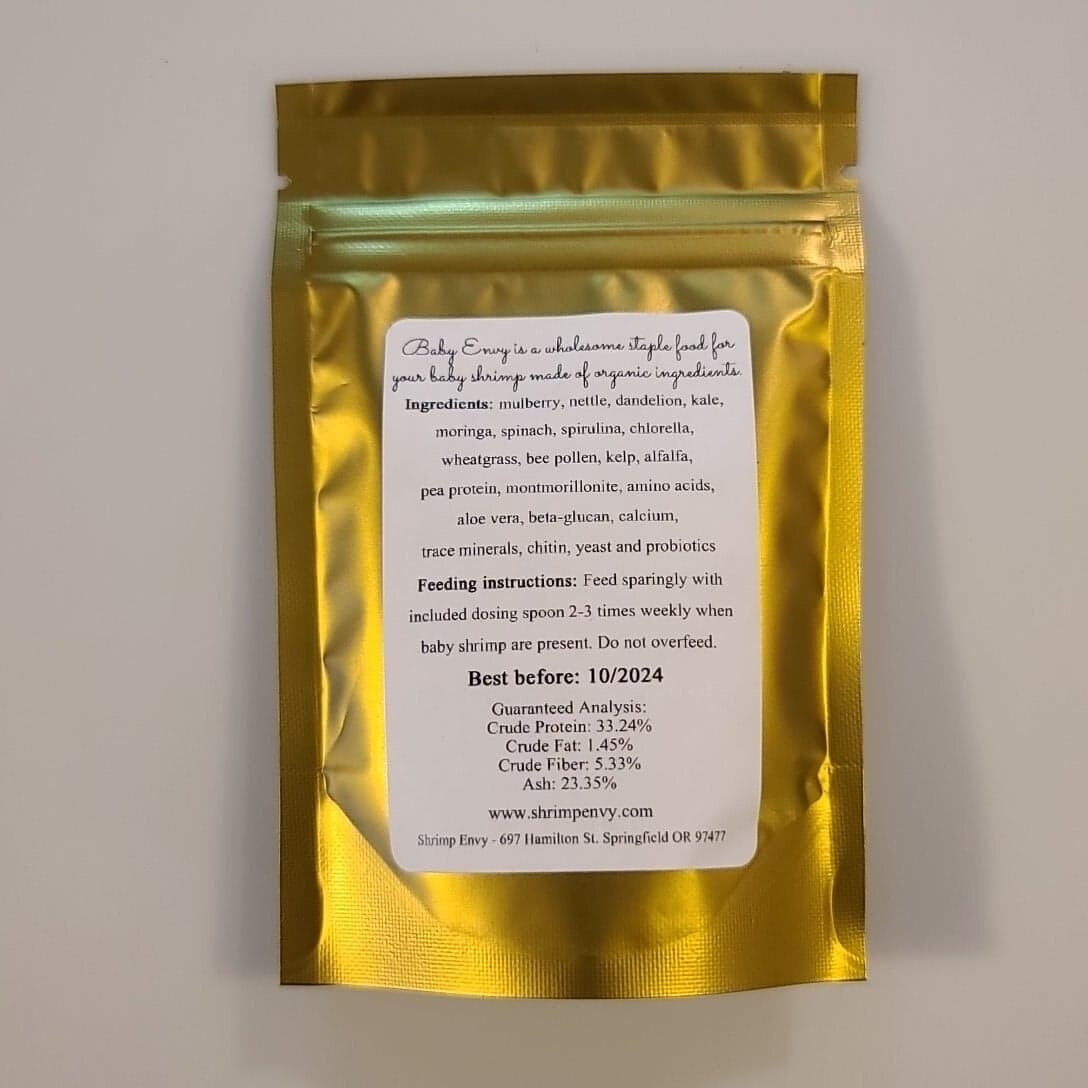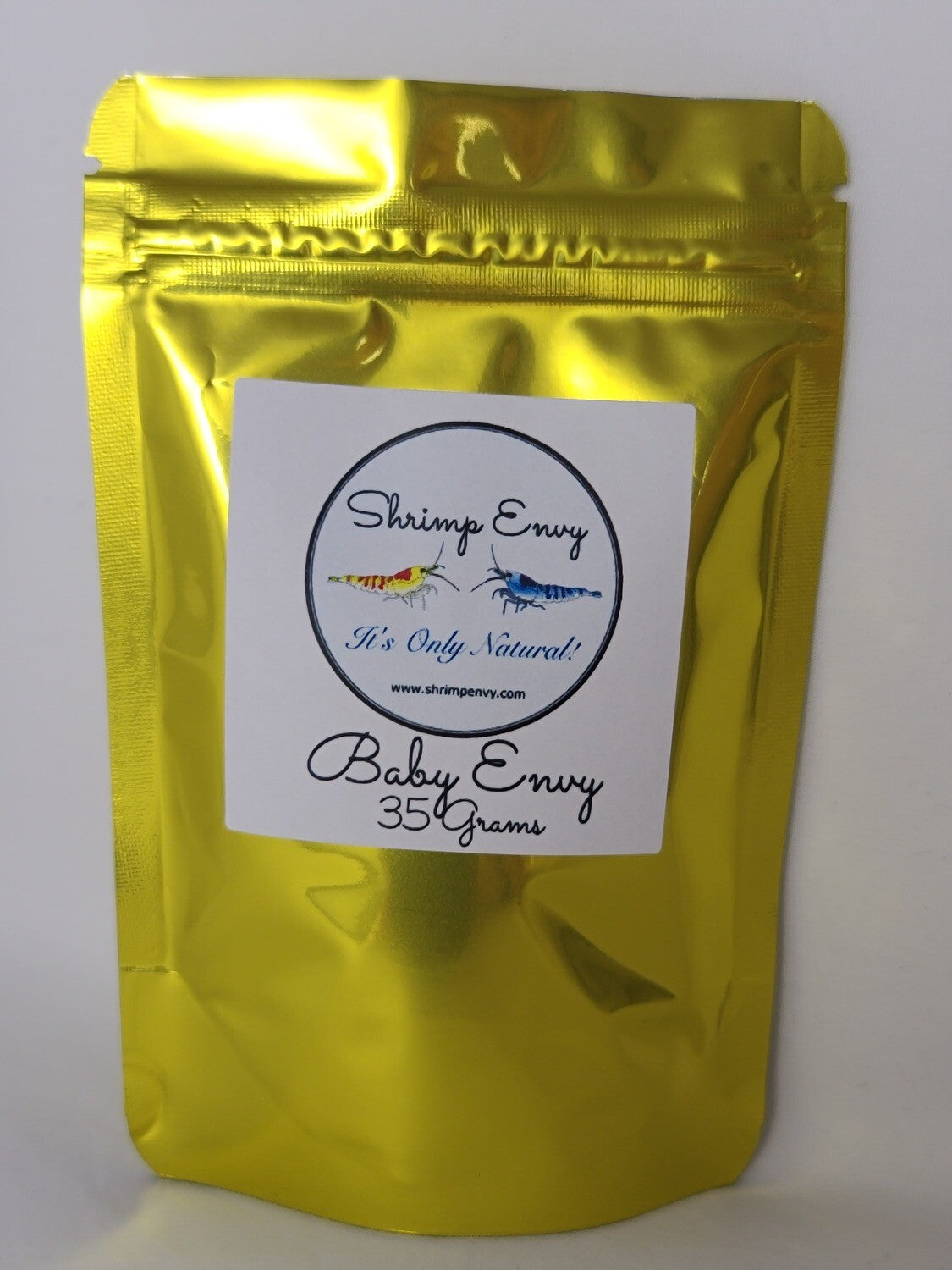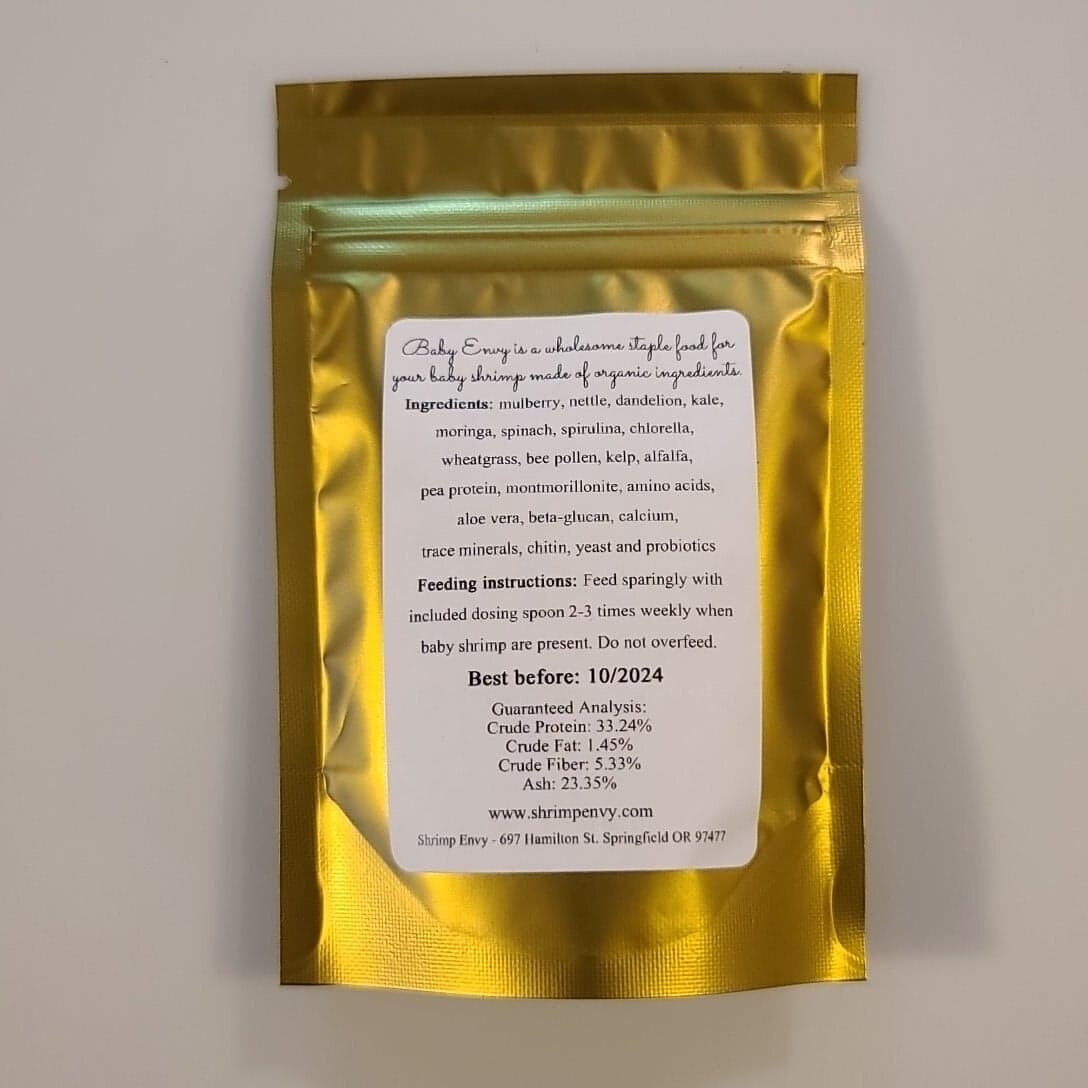 Baby Envy is a complete shrimplet food, It contains 100% natural, organic ingredients that your shrimplets will love! This is a wholesome blend of mulberry, nettle, dandelion, moringa, kale, spinach, spirulina, chlorella, wheatgrass, alfalfa, kelp, bee pollen, black walnut, and other wonderful ingredients your shrimp love with added nutrition to assist with the growth. There are also important nutrients and minerals such as pea protein, beta-glucan, calcium, montmorillonite, amino acids, chitosan, trace minerals, yeast, and probiotics.

You will also receive a double sided scoop inside every pouch to make feeding incredibly easy! Never worry about overfeeding your tank with this handy scoop as it is perfectly designed.
As there are some types of shrimplets that are difficult to keep, we recommend starting them out on the very best food possible and Baby Envy will definitely deliver the best!
Feeding instructions: 1 scoop every other day when babies are present. Increase dose for highly populated tanks.

Package weight: 35 grams

Guaranteed Analysis: 33.24% protein, 1.45% fat, 5.33% fiber, 23.35% ash(minerals)

Store in a cool dry place out of reach of children or other pets.