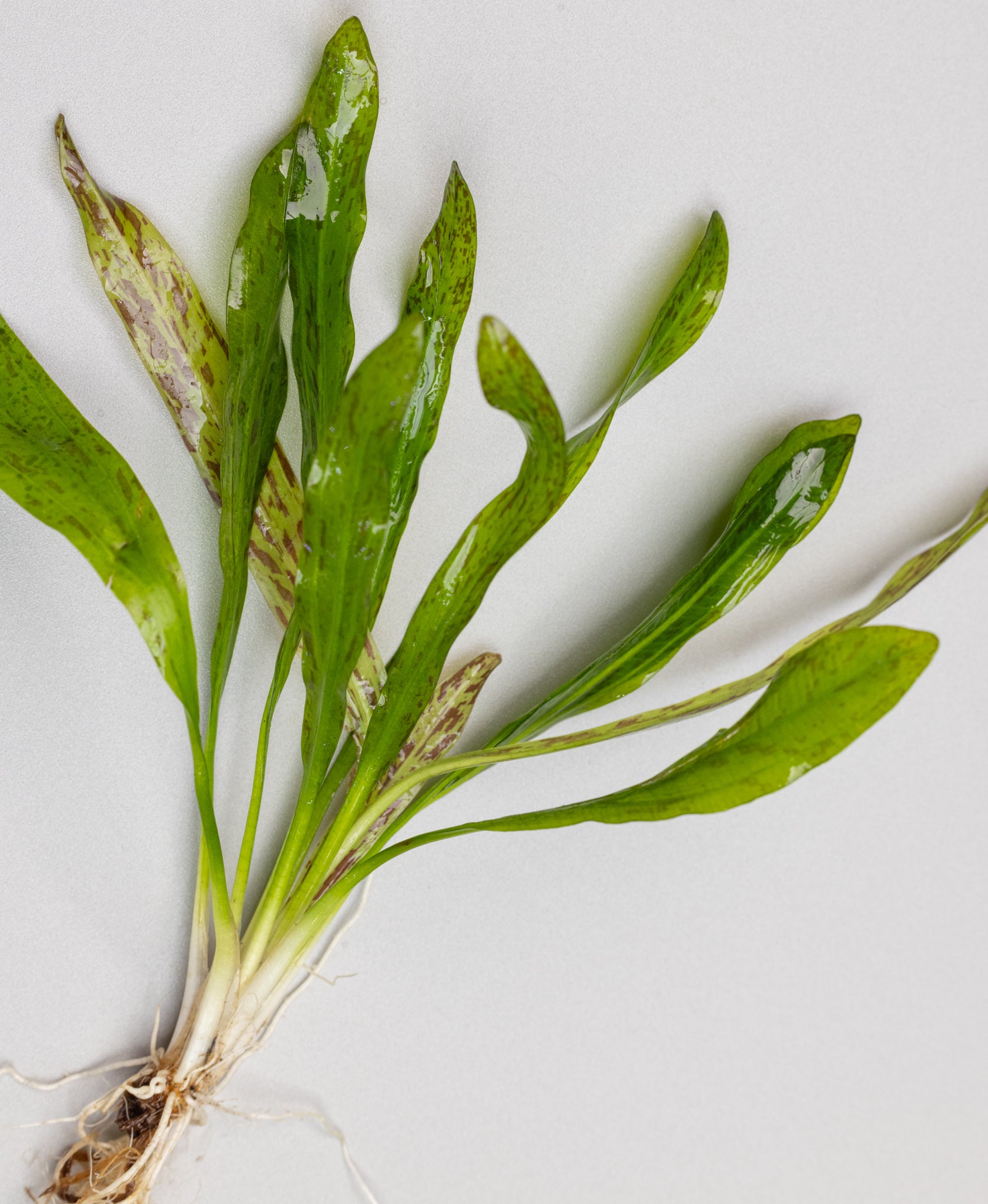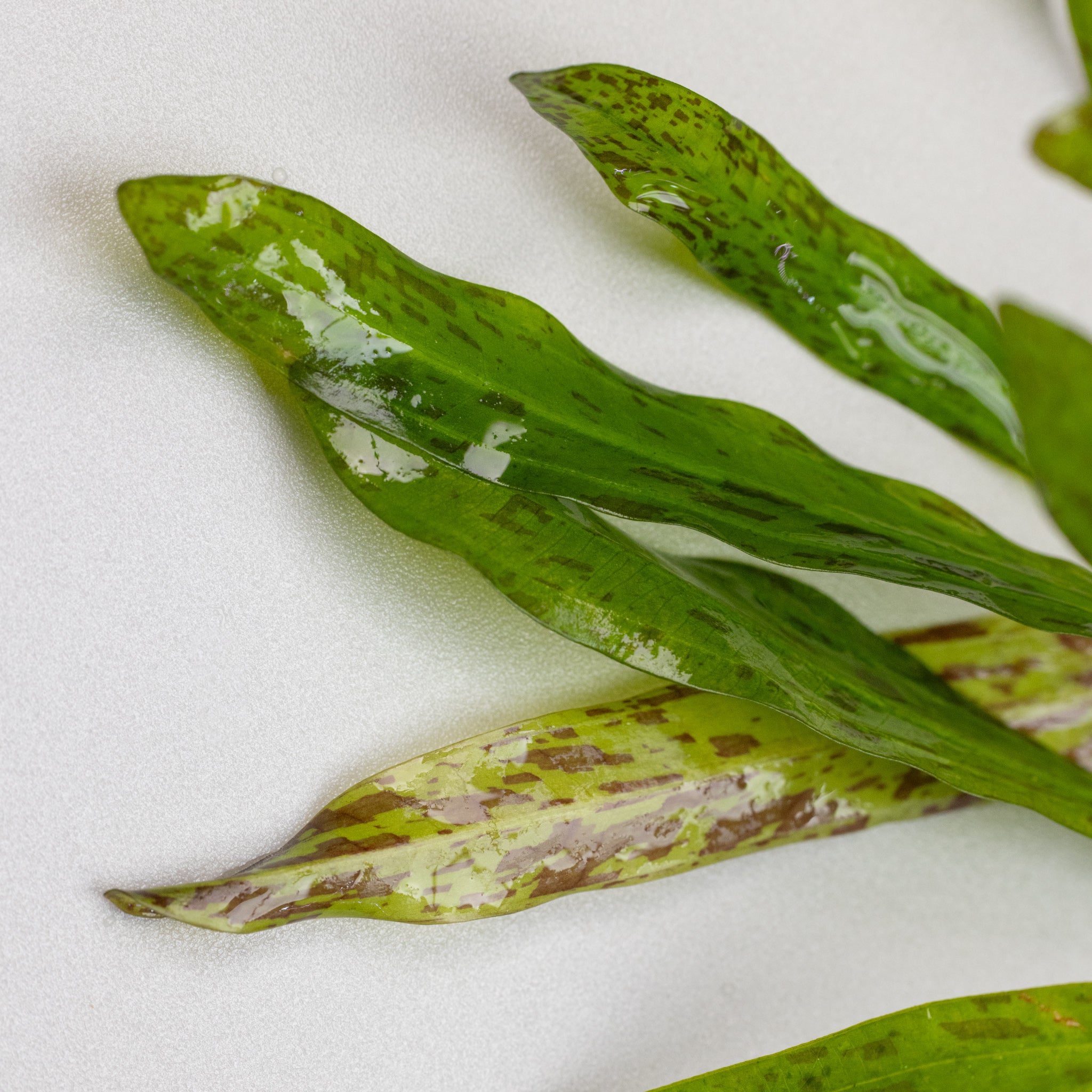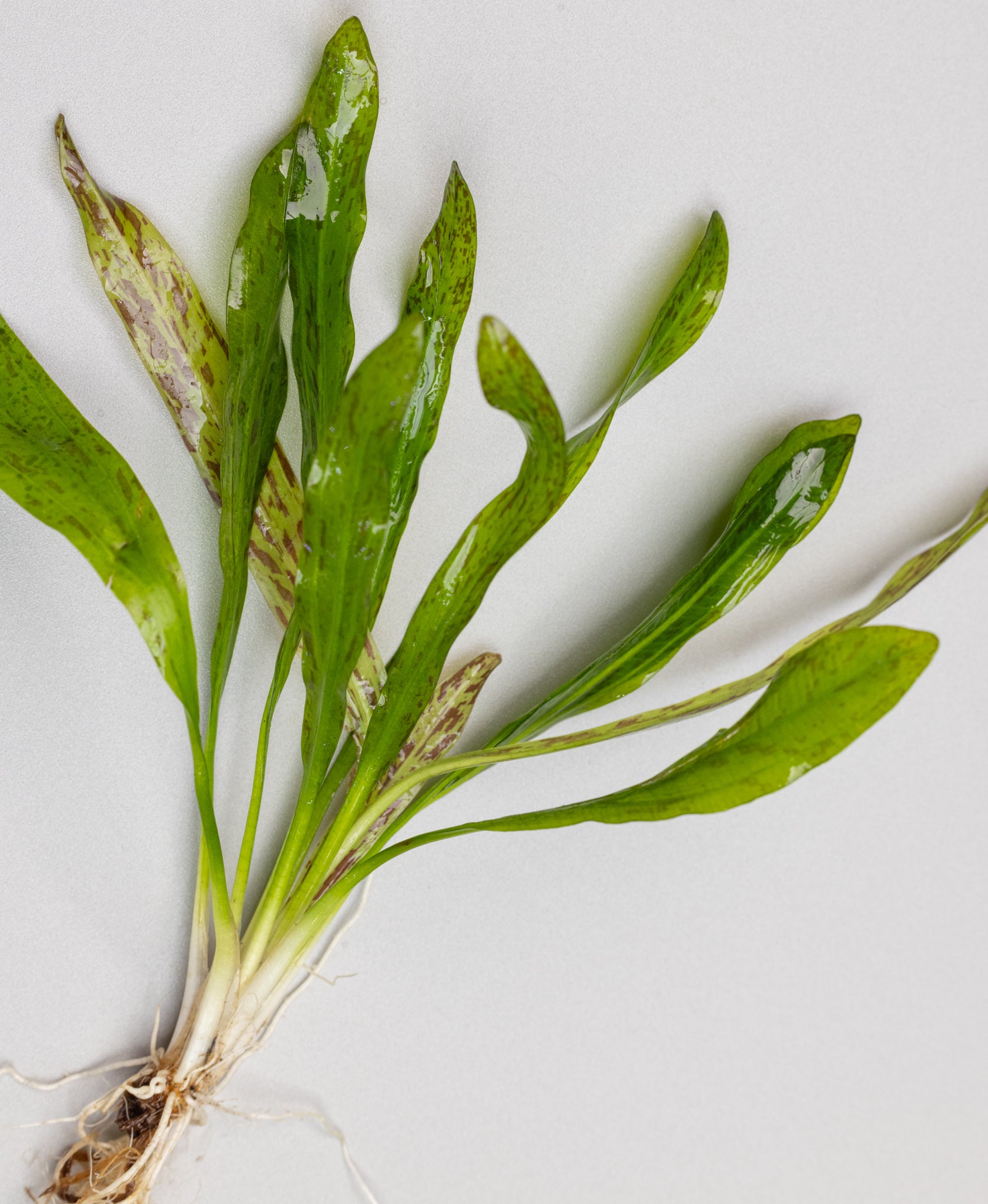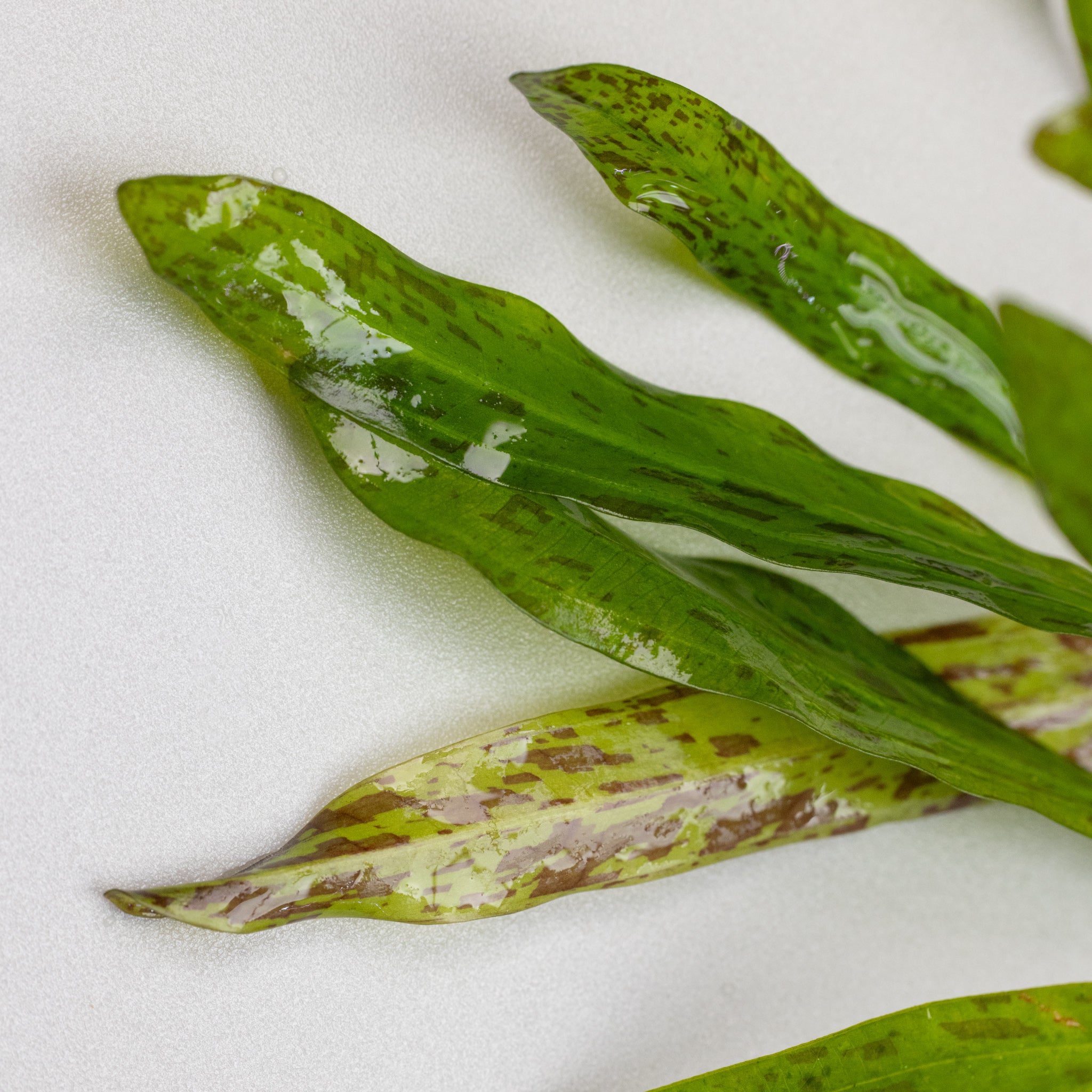 ECHINODORUS URUGUAYENSIS VARIEGATED
1 Plant with roots
Echinodorus uruguayensis 'Variegated' is a striking and variegated variety of the Echinodorus uruguayensis, commonly known as the Amazon Sword Plant. This aquatic plant is well-regarded in the aquarium hobby for its lush, decorative appearance. 
1. **Leaf Variegation:** The standout feature of this plant is its variegated leaves. Unlike the typical Echinodorus uruguayensis, which has solid green leaves, this variety displays leaves with a beautiful mix of green and cream or white. The variegation gives the plant a unique and eye-catching appearance.
2. **Leaf Shape:** Similar to other Echinodorus species, the leaves of E. uruguayensis 'Variegated' are elongated and lance-shaped, with a pointed tip. The variegated pattern adds interest and contrast to the leaf color.
3. **Growth Habit:** This plant has a rosette growth habit, with its leaves radiating outward from a central crown. It typically grows to a moderate size, making it suitable for midground or background placement in aquariums.
4. **Lighting:** Echinodorus uruguayensis 'Variegated' thrives in moderate to high lighting conditions. Adequate light is essential for maintaining the variegated coloration of the leaves.
5. **CO2 and Nutrients:** While it can grow in low-tech setups, providing carbon dioxide (CO2) supplementation and a balanced liquid fertilizer will promote healthier growth and enhance the variegated pattern.
6. **Water Parameters:**
- **Temperature:** It does well in a temperature range of 72-82°F (22-28°C).
- **pH:** Maintain a slightly acidic to neutral pH level, typically between 6.0 and 7.5.
- **Hardness:** It can tolerate a range of water hardness.
7. **Maintenance:** Regular pruning is necessary to control the size and shape of the plant. Remove older or damaged leaves to encourage the growth of new, healthy leaves.
8. **Substrate:** Plant Echinodorus uruguayensis 'Variegated' in a nutrient-rich substrate to provide essential nutrients for its growth.
9. **Propagation:** This plant can be propagated by dividing the crown or rhizome, and each division should have roots attached.
Echinodorus uruguayensis 'Variegated' is a popular choice for aquarists who want to add a visually striking and unique plant to their aquariums. The variegated leaves provide a captivating contrast to the typical green aquatic plants, making it a focal point in planted tanks. With the right conditions and regular maintenance, it can thrive and enhance the overall aesthetics of your aquatic environment.